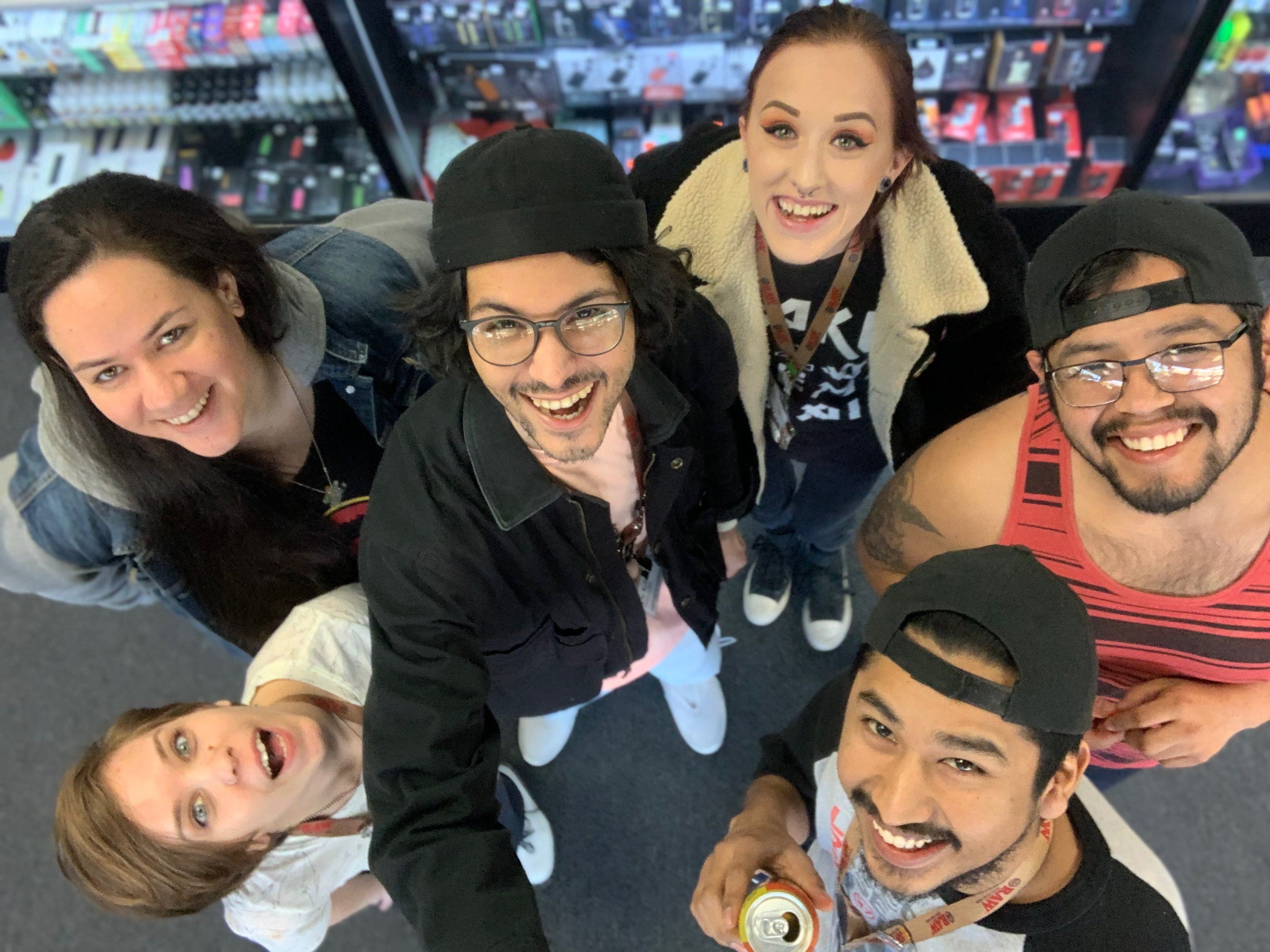 Holy shit everyone, glad you've found our website and blog! The Glass Warehouse is finally online and breaking the internet. Well, this our first blog post, so maybe we should properly introduce ourselves. Go ahead and light that blunt, pack that bowl, melt that dab, or eat that edible and read on...
We are six brothers and sisters who all love to smoke. Back in 2008, we were kickin' it during a smoke session and we pitched around the idea of opening up a smoke shop. We wanted to build California's largest smoke shop, offering quality glassware from local artists and at affordable prices.
We wasted no time making our smoke dream into a reality. In July of 2008, we opened our first smoke shop location in Temecula. The smoke shop was a wild success and our customers loved us. A few years later, we opened up an additional shop in Riverside, California. That same year, we also opened up a shop in Anaheim, California. Since 2013, our three shops boast a loyal customer base around the Inland and Orange Counties. Glass Warehouse is known for its competitive prices, above and beyond customer service, and an unprecedented quantity of inventory. While our brick and mortar store locations remain thriving, we understand that the future of commerce is online. It was also always our goal to provide our products to customers across the United States.
Late December 2019, we launched the Glass Warehouse website. While the website lists only a fraction of our actual inventory, the website contains some of our store's most popular items. Please bear with us as we continue adding more products every day. In the near future, we hope that our products, including our new "House Glass," will be smoked in all 50 states. In the meantime, check out some of our House Glass pieces like this fumed bong!
This blog will be updated weekly and we strive to provide you with videos, tips, and tricks to keep your smoking sessions fresh. We also intend to keep you up-to-date with all the happenings surrounding our industry.
Peace.
Jan 15, 2020

Category:

GW News
Comments: 0